Sourcebook and Index
Documents That Shaped the American Nation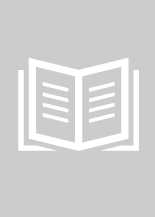 Print
Series that include this title
---
Item Details
Searching for more content…
Title:
Sourcebook and index
documents that shaped the American nation

Publisher:
New York : Oxford University Press, c1999
Characteristics:
318 p. :,ill. ;,24 cm
Statement of Responsibility:
with introductory notes by Steven Mintz
Contents:
Magna Carta
Bartoleme de Las Casas, "Of the Island of Hispanola"
From an anonymous Aztec chronicler
The Mayflower Compact
Massachusetts School Laws (1642 and 1647)
From Roger Williams, Letter to Providence
Resolution of the Germantown Quakers
From The English Bill of Rights
From Benjamin Franklin, Poor Richard's Almanack
Resolutions of the Stamp Act Congress
From Patrick Henry, "Give Me Liberty or Give Me Death!"
Memorial of the Presbytery of Hanover
From Thomas Paine, Common Sense
Thomas Jefferson, The Declaration of Independence
From Abigail Adams, Letter to John Adams
Articles of Confederation
From Thomas Jefferson, Notes on the State of Virginia
From J. Hector St. John de Crevecoeur, "What is an American?"
From Thomas Jefferson, The Virginia Statute for Religious Freedom
The Constitution of the United States
From The Northwest Ordinance
From Alexander Hamilton and James Madison, The Federalist, Nos. 1, 10, and 51
George Washington, Inaugural Address / Letter to Moses Seixas / Letter to the New Church in Baltimore
From George Washington, Farewell Address
From Thomas Jefferson, First Inaugural Address
From Thomas Jefferson, Letter to Danbury Baptist Association
From John Marshall, Opinion in Marbury v. Madison
From Red Jacket (Sagoyewatha), Address to the Chiefs of the Iroquois Confederacy and Missionary Cram
From Meriwether Lewis, Report to Thomas Jefferson
From John Marshall, opinion in McCulloch v. Maryland
James Monroe, The Monroe Doctrine
From Memorial of the Cherokee Nation
From William Lloyd Garrison, The Liberator
From A North Carolina Law Forbidding the Teaching of Slaves to Read and Write
From Andrew Jackson, Proclamation to the People of South Carolina
From Alexis de Tocqueville, Democracy in America
From Ralph Waldo Emerson, Self-Reliance
From John L. O'Sullivan, Editorial on Manifest Destiny
From Horace Mann, 12th Annual Report to the Massachusetts Board of Education
From Elizabeth Cady Stanton, "Let Us Consider Man's Superiority"
From Declaration of Sentiments
From Henry David Thoreau, Civil Disobedience
From John C. Calhoun, "Proposal to Preserve the Union"
From Sojourner Truth, "Aren't I a Woman?"
From Frederick Douglass, Fourth of July Oration
From Roger Taney, Opinion in Dred Scott v. Sandford
From Abraham Lincoln, "A House Divided"
From Abraham Lincoln, Debate with Stephen Douglas
John Brown, Last Statement to the Court
From The Homestead Act
Abraham Lincoln, Gettysburg Address
Abraham Lincoln, Emancipation Proclamation
Abraham Lincoln, Second Inaugural Address / Emancipation Proclamation / Second Inaugural Address
Ulysses S. Grant and Robert E. Lee, Letters Setting Terms of Lee's Surrender at Appomattox
Robert E. Lee, Farewell to His Army
From Susan B. Anthony, "Are Women Persons?
Preamble to the Constitution of the Knights of Labor
From John Wesley Powell, Report on the Arid Region of the West
Chief Joseph (Inmutooyahlatlat), "I Will Fight No More Forever"
FromChief Joseph (Inmutooyahlatlat), Address in Washington
From Stanley Matthews, Opinion on Yick Wo v. Hopkins, Sheriff, etc.
From Andrew Carnegie, Wealth
From Preamble to the Platform of the Populist Party
The Pledge of Allegiance
From Booker T. Washington, Address at the Atlanta Exposition
From John Marshall Harlan, dissenting opinion in Plessy v. Ferguson
William McKinley, War Message
From Theodore Roosevelt, The Roosevelt Corollary to the Monroe Doctrine
From Declaration of the Conservation Conference
From Woodrow Wilson, First Inaugural Address / War Message / "The Fourteen Points"
Herbert Hoover, "Rugged Individualism"
From Franklin D. Roosevelt, "The Only Thing We Have to Fear is Fear Itself"
Emma Lazarus, The New Colossus
From Harlan F. Stone, dissenting opinion in Minersville School District v. Gobitis
Franklin D. Roosevelt, Message Asking for War Against Japan
/ Declaration of War on Germany and Italy / "The Four Freedoms"
From Robert Jackson, Opinion in West Virginia State Board of Education v. Barnette
Learned Hand, "The Spirit of Liberty"
From Harry S. Truman, Statement on the Atomic Bomb
Margaret Chase Smith, Declaration of Conscience
From Dwight D. Eisenhower, Farewell Address to the American People
John F. Kennedy, "Ask Not What Your Country Can Do For You"
Martin Luther King, Jr., "I Have a Dream"
From Martin Luther King, Jr., "Why We Can't Wait"
From the Civil Rights Act of 1964
From the Voting Rights Act of 1965
From Hugo L. Black, Opinion in New York Times Co. v. United States
From Ronald Reagan, Speech at Moscow State University
Summary:
Contains source documents for American history, and the series index.

ISBN:
0195127722
0195127714

Branch Call Number:
j 973 S7245 1999
Bibliography:
Includes bibliographical references (p. 279) and index
Subject Headings:
United States History Juvenile sources United States History Sources Juvenile literature
MARC Display&raquo
---
Opinion
From Library Staff
Contains the text of nearly 100 important documents in American history, including the Declaration of Independence. Some words are defined in the margins.
---
Find it at MCL

Loading...