The Gale Encyclopedia of Mental Health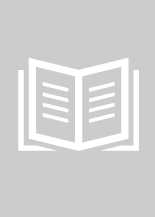 Print
---
Item Details
Searching for more content…
Title:
The Gale encyclopedia of mental health

Publisher:
Detroit : Thomson Gale, c2008
Characteristics:
2 v. :,col. ill. ;,29 cm
Statement of Responsibility:
Laurie J. Fundukian and Jeffrey Wilson, editors
Notes:
Formerly The Gale encyclopedia of mental disorders
Contents:
Wechsler Adult Intelligence Scale
Wechsler Intelligence Scale for Children
Wernicke-Korsakoff syndrome
Wide Range Achievement Test
Yoga
Zaleplon
Ziprasidone
Zolphidem
Substance Abuse Subtle Screening Inventory
Substance-induced anxiety disorder
Substance-induced psychotic disorder
Suicide
Support groups
Systematic densensitization
Tacrine
Talk therapy
Tardive dyskinesia
Tautomycin
Temazepam
Thematic Apperception Test
Thioridazine
Thiothixene
Tic disorders
Toilet phobia
Token economy system
Transcranial magnetic stimulation
Transvestic feishism
Tranylcypromine
Trazodone
Treatment for Adolescents with Depression Study
Triazolam
Trichotillomania
Triflueoperazine
Trihexphenidyl
Triminpramine
Undifferentiated somatoform disorder
Urine drug screening
Vaginismus
Vagus nerve stimulation (VNS)
Valerian
Valproic acid
Vascular dementia
Venlafaxine
Vivitrol
Vocational rehabilitation
Voyeurism
Quazepam
Quetiapine
Rage (road rage)
Rational emotive therapy
Reactive attachment disorder of infancy or early childhood
Reading disorder
Reinforcement
Relapse and relapse prevention
Respite
Rett's disorder
Reward deficiency syndrome (RDS)
Riluzole
Risperidone
Rivastigmine
Rorschach technique
Rosemary
Rumination disorder
SAMe
Schizoaffective disorder
Schizoid personality disorder
Schizophrenia
Schizophreniform disorder
Schizotypal personality disorder
Seasonal affective disorder
Sedatives and related disorders
Seizures
Selective mutism
Selective serotonin reuptake inhibitors (SSRIs)
Self mutilation
Self-control strategies
Self-help groups
Separation anxiety disorder
Sertraline
Sexual aversion disorder
Sexual dysfunctions
Sexual masochism
Sexual sadism
Sexual Violence Risk-20
Shared psychotic disorder
Single photon emission computed tomography
Sleep disorders
Sleep terror disorder
Sleepwalking disorder
Smoking cessation
Social phobia
Social skills training
Social workers
Somatization and somatoform disorders
Somatization disorder
Specific phobias
Speech-language pathology
St. John's wort
Stanford-Binet Intelligence Scale
Star-D Study
STEP-BD study
Stereotypic movement disorder
Steroids
Stigma
Stress
Stroke
Structured clinical interview for DSM-IV
Stuttering
Substance abuse and related disorders
Obesity
Obsession
Obsessive-compulsive disorder
Obsessive-compulsive personality disorder
Olanzapine
Opioids and related disorders
Oppositional defiant disorder
Origin of mental illnesses
Oxazepam
Pain disorder
Panic attack
Panic disorder
Paranoia
Paranoid personality disorder
Paraphilias
Parent management training
Paroxetine
Passionflower
Pathological gambling disorder
Paxil and Paxil CR
Pedophilia
Peer groups
Pemoline
Perphenazine
Personality disorders
Person-centered therapy
Pervasive developmental disorders
Phencyclidine and related disorders
Phenelzine
Phonological disorder
Pica
Pick's disease
Pimozide
Play therapy
Polysomnography
Polysubstance dependence
Positive symptoms
Positron emission tomography
Postpartum depression
Post-traumatic stress disorder
Premature ejaculation
Premenstrual Syndrome
Process addiction
Propranolol
Protriptyline
Pseudocyesis
Psychiatrist
Psychoanalysis
Psychodynamic psychotherapy
Psychologist
Psychosis
Psychosurgery
Psychotherapy
Psychotherapy integration
Pyromania
v. 2. M-Z
Magnetic resonance imaging
Magnetic seizure therapy
Major depressive disorder
male orgasmic disorder
Malingering
Managed care
Manic episode
Maproltiline
Marital and family therapists
Mathematics disorder
Matrix model
Medication-induced movement disorders
Meditation
Memantine
Mental health courts
Mental retardation
Mesoridazine
Methadone
Methamphetamine
Methylphenidate
Mini-mental state examination
Minnesota Multiphasic Personality Inventory
Mirtazapine
Mixed episode
Mixed receptive-expressive language disorder
Modeling
Molindone
Monoamine oxidase inhibitors MAOIs
Movement disorders
Multisystemic therapy
Naltrexone
Narcissistic personality disorder
Narcolepsy
Nefazodone
Negative symptoms
Neglect
Neuroleptic malignant syndrome
Neuropsychiatry/Behavioral neurology
Nueropsychological testing
Neurosis
Neurotransmitters
Nicotine and related disorders
Nightmare disorder
Nortriptyline
Nutrition and mental health
Nutrition counseling
Imaging studies
Imipramine
Impulse-control disorders
Informed consent
Inhalants and related disorders
Insomnia
Intelligence tests
Intermittent explosive disorder
Internet addiction disorder
Internet-based therapy
Interpersonal therapy
Intervention
Involuntary hospitalization
Isocarboxazid
Juvenile Bipolar Disorder
Juvenile depression
Kaufman Adolescent and Adult Intelligence Test
Kaufman Assessment Battery for Children
Kaufman Short Neurological Assessment Procedure
Kava kava
Kleine-Levin Syndrome
Kleptomania
Lamotrigine
Late-life depression
Lavender
Learning disorders
Light therapy
Lithium carbonate
Lorazepam
Loxapine
Luria-Nebraska Nueropsychological Battery
Factitious disorder
Family education
Family psychoeducation
Family therapy
Fatigue
Feeding disorder of infancy or early childhood
Female orgasmic disorder
Female sexual arousal disorder
Fetal alcohol syndrome
Fatishism
Figure drawings
Fluoxetine
Fluphenazine
Flurazepam
Fluvoxamine
Frotteurism
Gabapentin
Galantamine
Ganser's syndrome
Gender identity disorder
Gender issues in mental health
Generalized anxiety disorder
Genetic factors and mental disorders
Geriatric Depression Scale
Gestalt therapy
Ginkgo biloba
Ginseng
Grief
Grief counseling
Group homes
Group therapy
Guided imagery therapy
Hallucinations
Hallucinogens and related disorders
Haloperidol
Halstead-Teitan Battery
Hamilton Anxiety Scale
Hamilton Depression Scale
Hare Psychopathy Checklist
Historical, Clinical, Risk Management-20
Histrionic personality disorder
Homelessness
Hospitalization
House-tree-person test
Hypersomnia
Hypnotherapy
Hypoactive sexual desire disorder
Hypochondriasis
Hypomania
Deinstitutionalization
Delirium
Delusional disorder
Delusions
Dementia
Denial
Dependent personality disorder
Depersonalization
Depersonalization disorder
Depression and depressive disorders
Dermatotillomania
Desipramine
Detoxification
Developmental coordination disorder
Diagnosis
Diagnostic and Statistical Manual of Mental Disorders
Diazepam
Diets
Diphenhydramine
Disease concept of chemical dependency
Disorder of written expression
Dissociation and dissociative disorders
Dissociative amnesia
Dissociative fugue
Dissociative identity disorder
Disulfiram
Divalproex sodium
Donepezil
Dopamine
Doxepin
Dual diagnosis
Dyspareunia
Dysthymic disorder
Ecstasy
Electroconvulsive therapy
Electroencephalography
Elimination disorders
Encopresis
Energy therapies
Enuresis
Erectile dysfunction
Estazolma
Evening primrose oil
Executive function
Exercise/Exercise-based treatment
Exhibitionism
Exposure treatment
Expressive language disorder
Caffeine-related disorders
Cannabis and related disorders
Capgras Syndrome
Carbamazepine
Case management
Catatonia
Catatonic disorders
CATIE
Chamomile
Child Depression Inventory
Childhood disintegrative disorder
Children's Apperception Test
Chloral hydrate
Chlordiazepoxide
Chlorpromazine
Chronic pain
Circadian rhythm sleep disorder
Citalopram
Clinical Assessment Sales for the Elderly
Clinical trials
Clomipramine
Clonazepam
Clonidine
Clorazepate
Clozapine
Cocaine and related disorders
Cognistat
Cognitive problem-solving skills training
Cognitive remediation
Cognitive retraining
Cognitive-behavioral therapy
Communication skills and disorders
Community mental health
Compliance
Compulsion
Computed tomography
Conduct disorder
Conner's Rating Scales-Revised
Conversion disorder
Co-occurring disorders/Dual diagnosis
Couples therapy
Covert sensitization
Creative therapies
Crisis housing
Crisis intervention
Cyclothymic disorder
v. 1. A-L
Abnormal involuntary movement scale
Abuse
Acupuncture
Acute stress disorder
Addiction
Adjustment disorders
Adrenaline
Advance directives
Affect
Agoraphobia
Alcohol and related disorders
Alprazolam
Alzheimer's disease
Amantadine
Amitriptyline
Amnesia
Amnestic disorders
Amoxapine
Amphetamines
Amphetamines and relate disorders
Anorexia nervosa
Anosognosia
Anti-anxiety drugs and abuse
Antidepressants
Antisocial personality disorder
Anxiety and anxiety disorders
Anxiety reduction techniques
Apathy
Appetite suppressants
Aprepitant
Aripiprazole
Aromatherapy
Asperger's disorder
Assertive community treatment
Assertiveness training
Assessment and diagnosis
Attention deficit/hyperactivity disorder
Autism
Aversion therapy
Avoidant personality disorder
Barbiturates
Beck Depression Inventory
Behavior modification
Bender Gestalt Test
Benzodiazephines
Benztropine
Bereavement
Beta blockers
Bibliotherapy
Binge drinking
Binge eating
Biofeedback
Biperiden
Bipolar disorder
Body dysmorphic disorder
Bodywork therapies
Borderline personality disorder
Brain
Breathing-related sleep disorder
Brief psychotic disorder
Bulimia nervosa
Bullying
Bupropion
Buspirone
ISBN:
1414429894
9781414429892
1414429886
9781414429885
1414429878
9781414429878

Branch Call Number:
R- 616.89003 G151 2008
Bibliography:
Includes bibliographical references and index
Subject Headings:
Mental illness Encyclopedias Psychiatry Encyclopedias
Topical Term:
Mental illness
Psychiatry

MARC Display&raquo
---
Opinion
From Library Staff
My goodness, the human brain is complicated! Whenever I'm researching or wondering about a mental disorder or condition, this encyclopedia is where I like to start. -Ross B.
---
Find it at MCL

Loading...